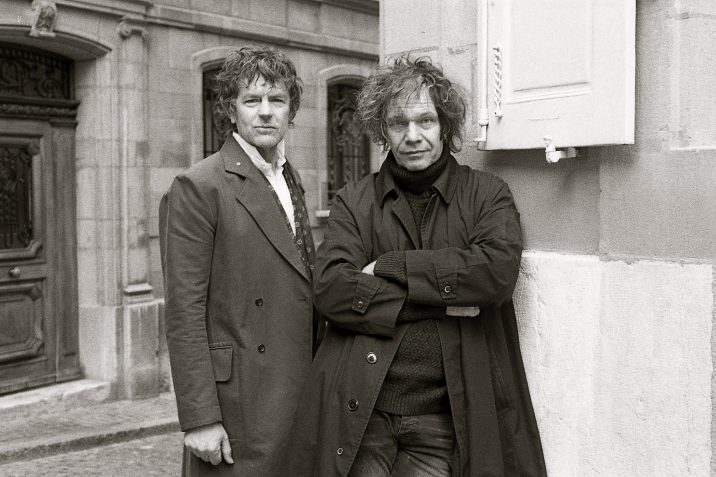 CH
Alternative, Electronic, Experimental
DIMANCHE 18H00 | 60' |
AU 1-3, LEX MADONE
pass covid obligatoire
Simon Huw Jones – composer/vocalist – performer – voice
Bernard Trontin – composer/musician -performer – keyboards/sampler/percussion
Arnaud Ivan Sponar – performer – bass guitar/sampler/effects
NOVEMBER are a group formed by BERNARD TRONTIN , drummer with THE YOUNG GODS and film soundtrack composer, and SIMON HUW JONES, singer and lyricist of AND ALSO THE TREES.
They started working together after meeting in Geneva, where they both live, in the early 2000's and have now released two albums. Their music is an almost impossible to categorise combination of analog electronica, diverse percussion and dark, poetic vocal melodies and narratives. Stark minimalism is followed by atmospheric ballads.
For live performances they are joined by multi-instrumentalist ARNAUD IVAN SPONAR of GOODBYE IVAN.